Doing God's work together — with one heart and one soul
Welcome to Sacred Heart Monastery, home of the Yankton Benedictines
Listening
Seeking God everywhere and in everything, every day of your life.
Hearts restless for God, join us.
Together
Pursuing and nurturing peace, we're doing it as a family.
In Monastic Life
Building up the Kingdom of God; if you're called to it, there's nothing better.
Volunteer
It's our ministry to model a willingness to serve, embrace opportunities, nurture strong relationships, and see the bigger picture.
Learn more.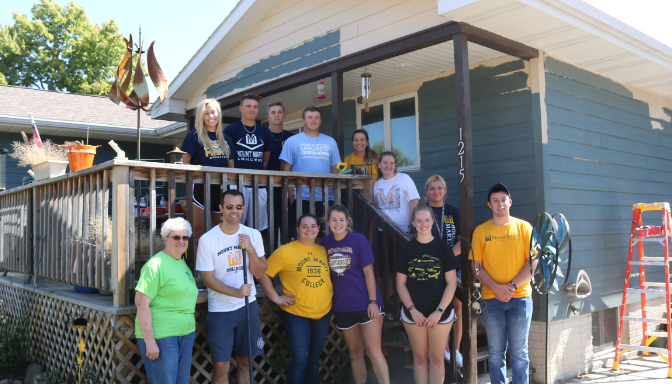 "Faith runs deep here"
-Roger Schmidt

"I have known sisters from Sacred Heart Monastery for over 40 years between living in Nebraska and South Dakota. Without exception, each sister's unique Benedictine spirituality has drawn me into a deeper walk of faith. When I come to the Monastery for retreats, I feel welcomed, loved and on "holy ground". I always come away prayerfully enriched!"
-Roger Schmidt

''This is a beautiful and holy place to encounter God. The Sisters are so very welcoming and the setting is right along the river ... I love coming here for a break from busy life."
-Colleen O'Neill

''Beautiful people with wonderful hospitality."
-Lisa S.