The Benedictine Path
at the Benedictine Peace Center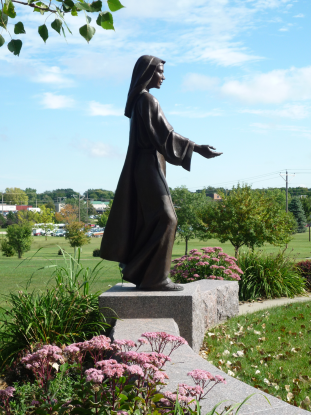 The spirituality of the Benedictine path has guided monastics for over 1500 years and has impacted the world.  The Rule of Benedict provides a path that can guide you in YOUR daily life, your relationships, your family, your prayer.  It's not just for those living in monasteries and it's not just for Catholics either — this Benedictine path is a wisdom road that has been walked by people of all denominations.
Recognizing the gift we have been given, the Benedictine Peace Center has developed new offerings centered on the gifts of our Benedictine tradition.
Choose from offerings
Online via Zoom
In-person gatherings
Select opportunities
For individuals already living the Benedictine way
For persons who desire to explore the Benedictine way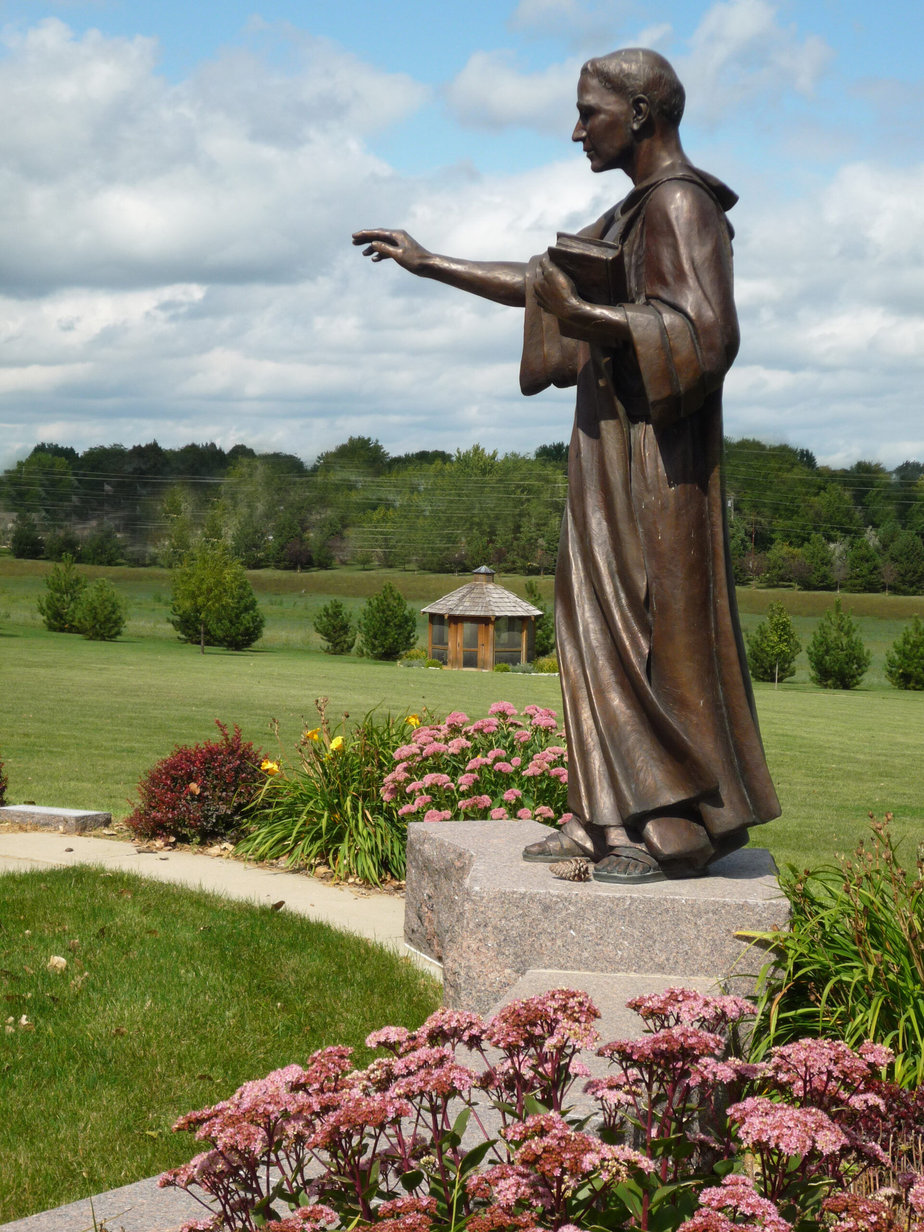 " . . .as we progress in this way of life and in faith, we shall run on the path of God's commandments,
our hearts overflowing with the inexpressible delight of love."  Prologue, v. 49, Rule of St. Benedict
Click or Scroll down for specific offerings that can meet your needs and schedule.
Scripture Study    Lectio Divina     Contemplative Mornings
Praying the Psalms
The Psalms are the heart of the Liturgy of the Hours, the prayer of the Church, and the center of monastic life.  Enhance your understanding of the Psalms and your ability to pray them more mindfully through a group Scripture study using the resources of the Little Rock Scripture Study.  "To study Psalms is to study prayer, ultimately to enter into prayer. This study will challenge participants to reflect on their own prayer and life experiences." (LitPress.org)
Go to https://www.yanktonbenedictines.org/retreat-center/scripture-study/  for schedule and registration information for this online program.
Come to learn about the ancient prayer of lectio divina, a way of praying the Scriptures.  The session will include a teaching about this unique approach to prayer that holds appeal for persons at every stage of spiritual development, different personality types, and various Christian traditions.  Lectio is typically a solitary experience; however, used in a small group, lectio provides a powerful mode for faith-sharing.  Following a teaching about the history and recent recovery of this way of praying participants will have a chance to practice shared lectio.  For more information, contact S. Jeanne Ranek at jeanne.ranek@yanktonbenedictines.org.
Lectio Divina means "sacred reading."  It is a way of praying with Scripture, listening to God's Word.  Lectio is part of our early Christian heritage, helping us to encounter God in His living word.  In our online lectio divina, we read a Scripture passage several times.  Short times of silence between the readings allow God's Word to soak into us, to speak to us.  Lectio invites us to pray Scripture, rather than study it, as we listen for God's voice  We open our hearts so that God's Word can touch us and guide our living as we pray with Scripture.  In our online lectio, there is time to share your reflections with other participants, if we choose.
Online Lectio Divina – Praying together with Scripture
Friday Mornings,  10:00–10:45 a.m., Central time
Meet online for lectio divina, a time for praying with the Gospel of the following Sunday. Our gatherings are scheduled on most Fridays. All are welcome to these gatherings, led by Sister Doris Oberembt OSB.
To register at any time, contact Sister Doris:
doberembt@yanktonbenedictines.org / 605-668-6022.
Your email address will be needed when you register.
We appreciate your freewill offering via PayPal, or check,
payable to Benedictine Peace Center, 1005 W. 8th St. Yankton, SD 57078.
You may join this spiritual growth program at any time; the group will continue as long as there is interest.  Note that it does not meet every Friday because of program conflicts.   
Third Saturday of Most Months | 9 AM-Noon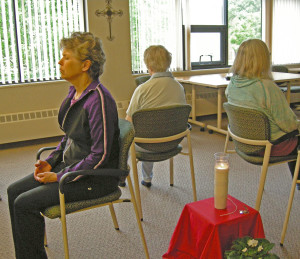 Many Christians today long for a more intimate relationship with God that is not always experienced through praying primarily with discursive prayer.  Centering prayer is a form of prayer that is responding to that desire, that need.  In Centering Prayer, we come to God open, receptive, and willing to listen. It gives us a chance to just be present to God's love and to let go of the daily distractions of life.
Centering Prayer sessions are usually held on the third Saturday of most months at Sacred Heart Monastery from 9 – 11:45. This involves four 20 minute sitting sessions, with a break in the middle. This is complemented by a teaching and a time for quiet solitude.   Participants are expected to be vaccinated.
For further information or to participate in this spiritual growth program, download our brochure. You may also contact us at Benedictine Peace Center 605-668-6292 or email Sr. Doris at:  doberembt@yanktonbenedictines.org.  Please call ahead as our schedule sometimes varies.  We appreciate your offering via PayPal, cash, or check, payable to Benedictine Peace Center, 1005 W. 8th St., Yankton, SD 57078.