Supervision for Spiritual Directors
at the Benedictine Peace Center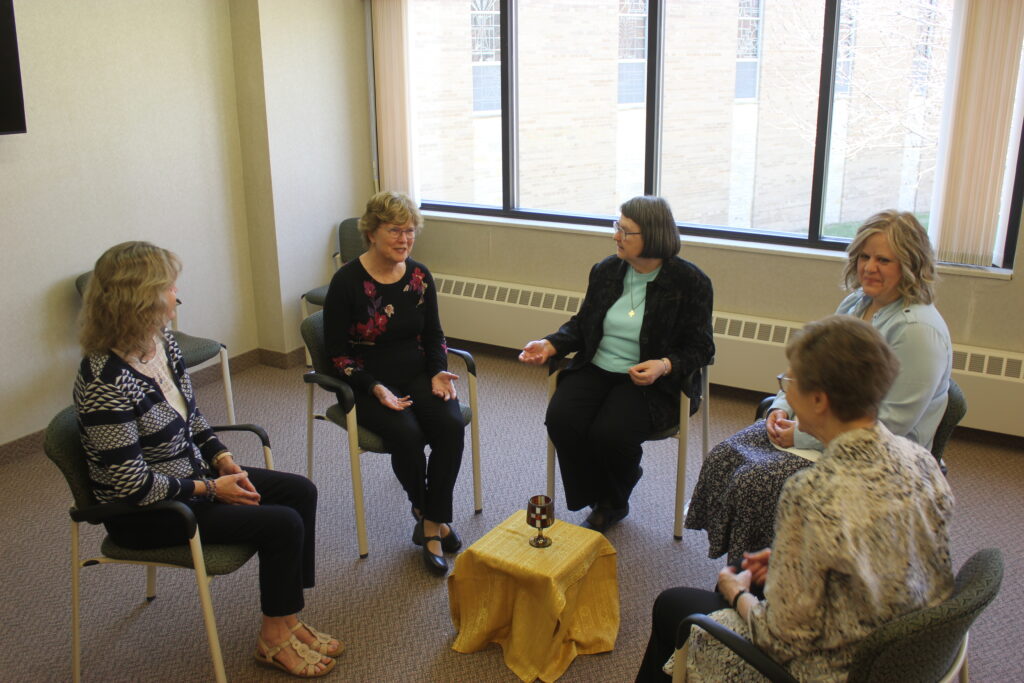 If you are currently a spiritual director, we invite you to join a peer supervision group.  The experienced spiritual directors at the Benedictine Peace Center will facilitate each supervision group.
The ministry of contemplative listening to others' stories is a profoundly enriching work. To continue a vital ministry, directors need to tend their own inner life in the Spirit and find a supportive network for continued personal and professional growth. Our supervision groups are designed to meet that need.
There are two facilitated peer supervision groups:
An online supervision group meets eight times during the year on Tuesdays, 9:00 – 11:00 a.m. The cost of the Tuesday group is $130, tax included.
An in-person supervision group meets five times during the year on Thursdays, 9:30 a.m. to 1:00 p.m. The cost of the Thursday group is $140, which includes lunch and tax.
You may pay by PayPal or send a check to the Benedictine Peace Center at 1005 W. 8th St., Yankton, SD 57078.
If a group setting does not fit your preferences, the Peace Center offers individual consultations or supervision upon request. 
Please fill out the form below for more information or contact us at benedictinepeacectr@yanktonbenedictines.org or (605) 668 – 6292.